Sound Unity

Project description:
Artistic installation
Place:
Worldwide
Function:
Art
Area:
NA
Materials:
Air-inflated plastic sphere, touch sensors, sound system according to space parameters
Role:
Author
"Hidden sounds" installation is an interactive instrument, providing the opportunity for all visitors (participants) to unite their efforts for acquisition of non-materialistic pleasure of classical music piece listening.

Installation itself is an inflated semitransparent bubble, derided for 8 sectors (zones), each one related to musical instruments group of symphonic orchestra:



Sphere division
Several classical pieces record with general duration of 1-2 hours playing on repeat from the server. By pressing on each sphere's sector, visitor activate sound, streaming from one of eight speaker boxes, hanged under the ceiling.



Front view
The hole parts of musical piece can be heard with as a result of a group effort of a minimum four people, each one pressing on two sphere's zones.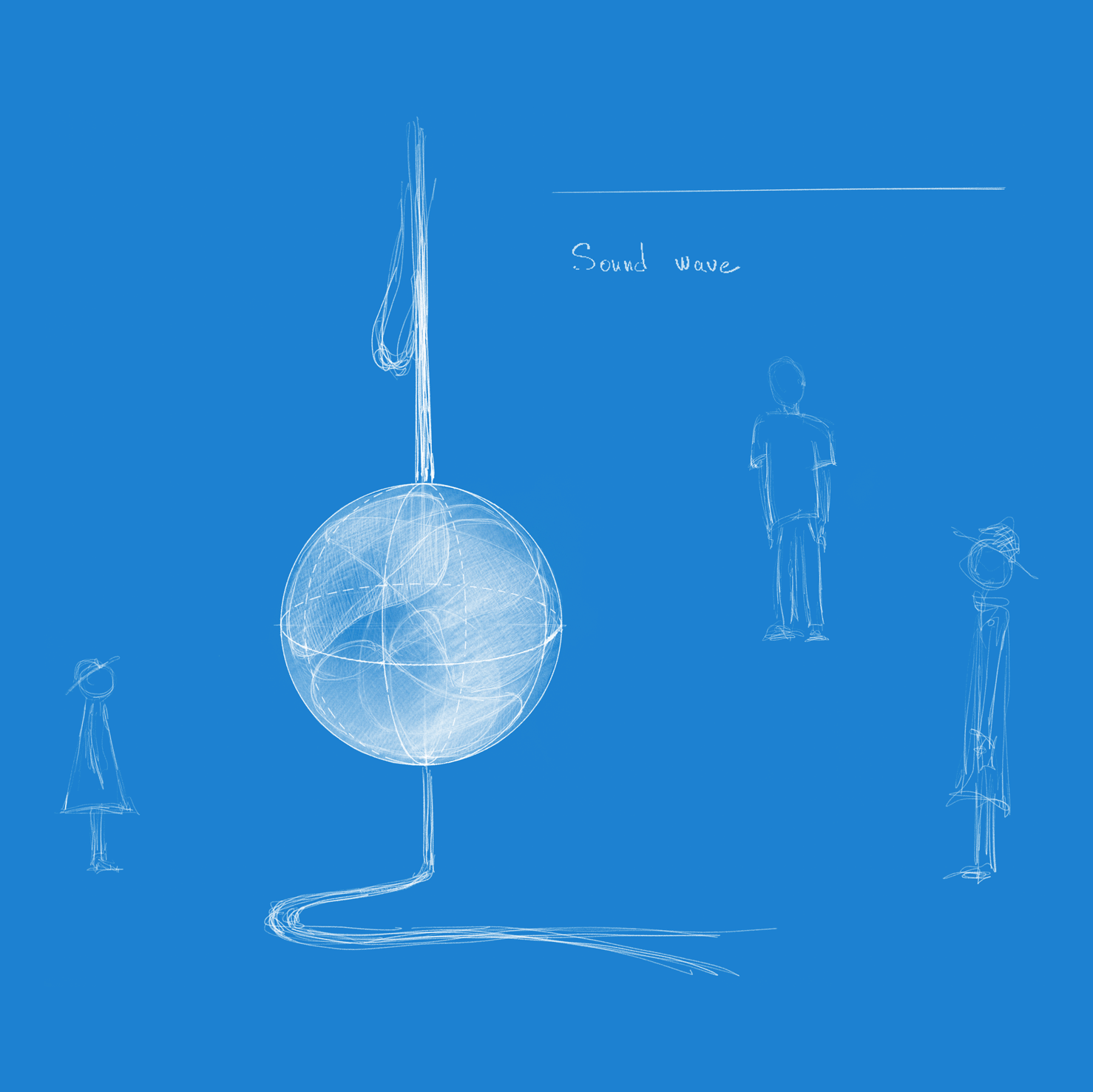 Sound extrusion scheme