Church


Project description:
Church rennovation
Place:
Kaluga region, Russia
Function:
Public, Religious
Area:
347 m2
Materials:
Corten steel, anodized aluminium
Role:
Author


This project is a reincornation of an old abandoned church in Kaluga region.

The general goal was to rethink certain requirements of the Orthodox Church in relation to the modern religious architecture. Thus, the concept of air domes and twinkling icons originated.

Sketches


Plan

Longitudinal section. Present condition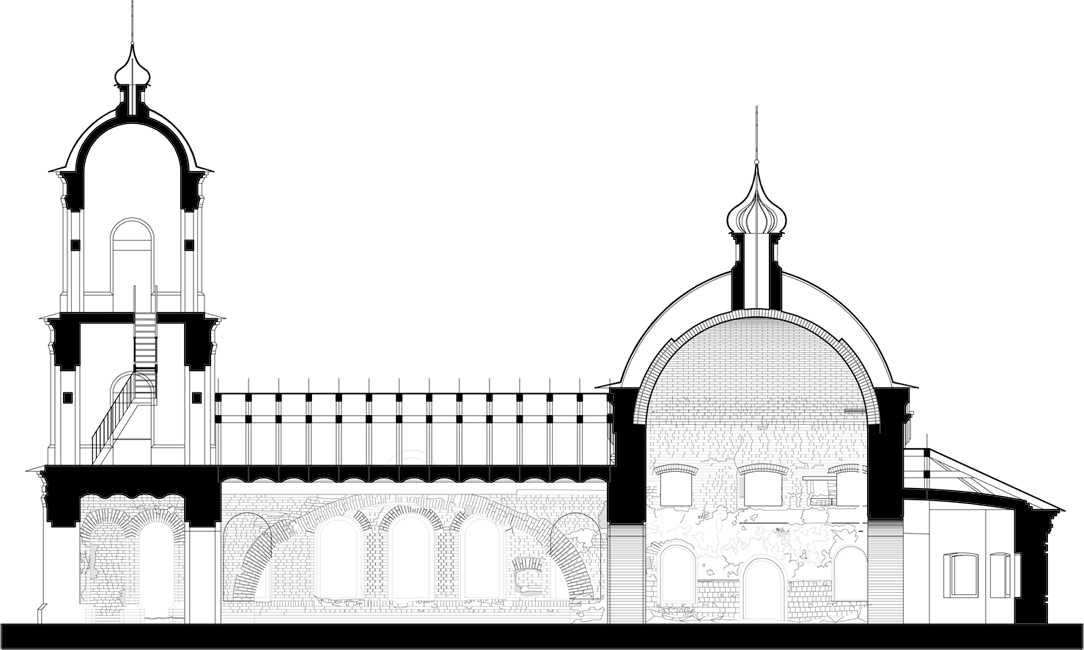 Longitudinal section. Suppositional original structure
Longitudinal section. Project

The design of domes which were rising above this kind of Orthodox churches previously was assumed to be a two layered structure. So there was a difference between the inside and the outside shape of the roof. The new cupola is a metaphor of this difference.


Altar space's cross section

Dome and altar view

Icons in refectory are made of perforated metal. The backside of these structures is made for traditional candles placement. This allows not only to give a new experience of church's decoration perception, but also to make the icon itself touchable and accessible for sightless people.


Refectory's cross section

Refectory
Early autumn